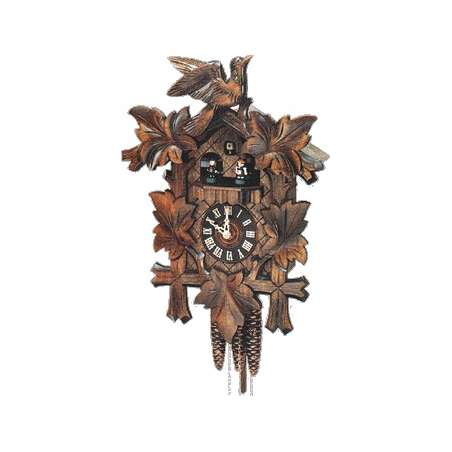  

1 day mechanical movement. 
Hunting cuckoo clock with 5 leaves and stag head. 
Dancers dance to 1 of 2 melodies after the call of cuckoo on the hour 
Hand crafted. 
Night shut-off. 
Original black forest cuckoo clocks. 
To listen to the cuckoo here 
2 years warranty. 
Battery: NO. 
Height: 45 cm. 
Case: Wood.
eKomi Reviews
Sin opiniones de momento
16 other products in the same category: