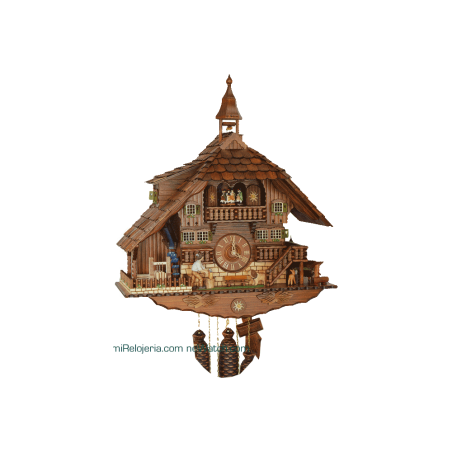  

8 day mechanical movement. 
2 different melodies. 
Movements: waterwheel, wood sawer, and working saw mill. 
During the cuckoo the bell ringer and the sawer moves. During the melody the dancing couples on the balcony and the waterwheel turns, also the saw mill works. 
Automatic Night shut-off. 
Hand crafted. 
Original black forest cuckoo clocks. 
To listen to the cuckoo click here 
2 years warranty. 
Battery: NO. 
Height: 58 cm. 
Case: Wood.
eKomi Reviews
Sin opiniones de momento
4 other products in the same category: