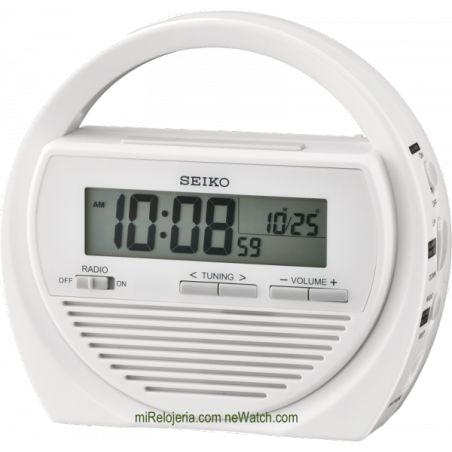  
Wake up timer with Radio USB
World-wide FM radio, a torch and a klaxon and clock. It even allows you to recharge any electronic device that has a USB or Micro USB port.

Digital quartz movement.
Light.
Daily alarm: The daily alarm reminds you of events that recur every day, by emitting an audible signal at the set time.
Snooze feature: Each time you stop the alarm, it sounds again after a few minutes.
Calendar: No need of adjustment until the year of 2099.
12/24-hour timekeeping: Times can be displayed in either a 12-hour or 24-hour format.
Dynamo rechargeable clock
FM radio
Radio buzzer
Torch light
Klaxon
Type of battery: AA / LR6 x 3
Resin case
Length: 156mm.
Wide: 168 mm.
Height: 64 mm.
Weight: 440 gr.
Warranty: 2 years.
Alarm.
Calendar.
Battery: YES.
Resin case.
eKomi Reviews
Sin opiniones de momento
16 other products in the same category: