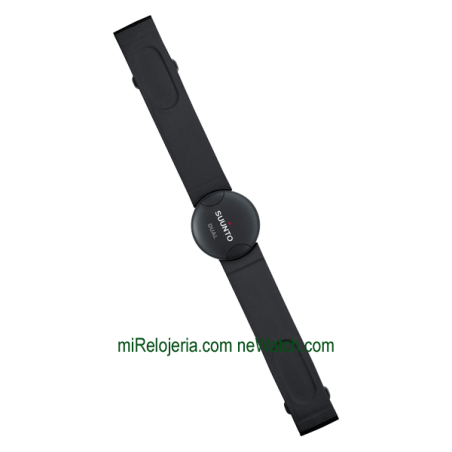  
HR Transmitter Dual Belt
Use with gym cardio machines and Suunto heart rate monitors

HR Transmitter Suunto Dual Belt is comfortable heart rate belt optimized for fitness club usage. It is compatible with most cardio equipment, as well as Suunto 
Fitness Solution, and all Suunto Heart Rate Monitors. 
Disturbance-free ANT transmission 
Analog (inductive) signal for cardio equipment compatibility 
Seamless strap adjustment 
Comfortable Suunto textile strap 
User-replaceable battery.
For this models: Ambit, Ambit2, Ambit2 S, Ambit2 R, M1, M2, M4, M5, Quest, t1, t3, t4, t6, Advizor, Vector HR, Metron, X3HR & X6 HR.
eKomi Reviews
Sin opiniones de momento
16 other products in the same category: