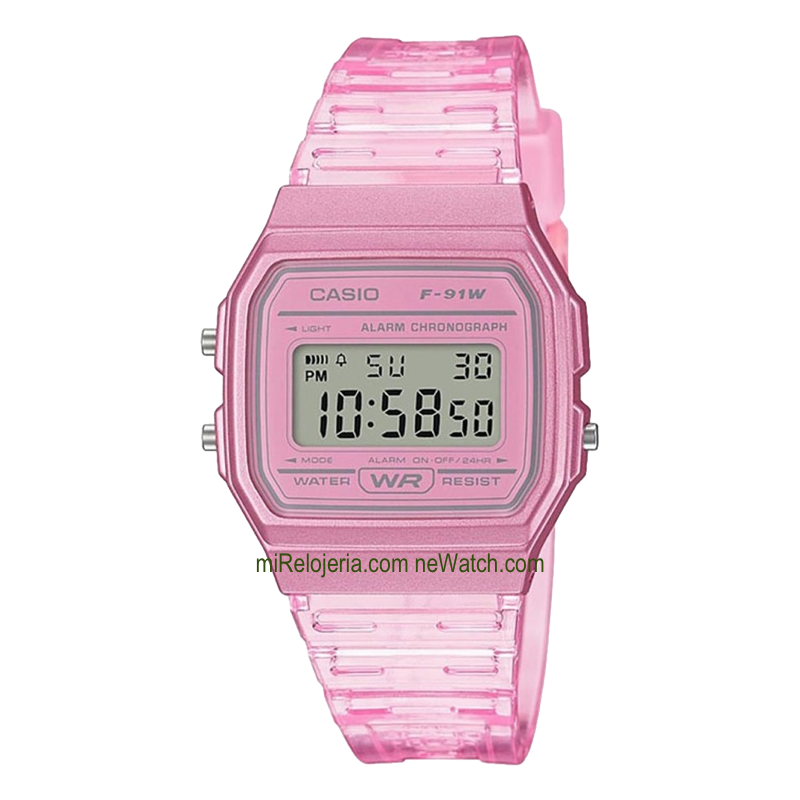  
copy of Men's Standard
A digital watch model manufactured by Casio since 1991. An icon that never gets old.

The Casio F91W is a digital watch model manufactured by the Japanese firm Casio Computer Co., Ltd. who is in the market since 1991. A mythical model that has marked an era.
The power consumption is extremely low, so that the battery can last more than seven years.
Light. 
1/100-second stopwatch. 
Measuring capacity: (lap time) 59'59.99". 
Alarm. 
Full auto Calendar. 
Resin case and band. 
Battery: Approx. 7 years. 
Dimensions: FOR MEN. 
Warranty: 2 years.
Light.
Alarm.
Stopwatch.
Calendar.
Battery: YES.
Resin case.
Resin band.
Water proof: WR.
eKomi Reviews
Sin opiniones de momento
16 other products in the same category: