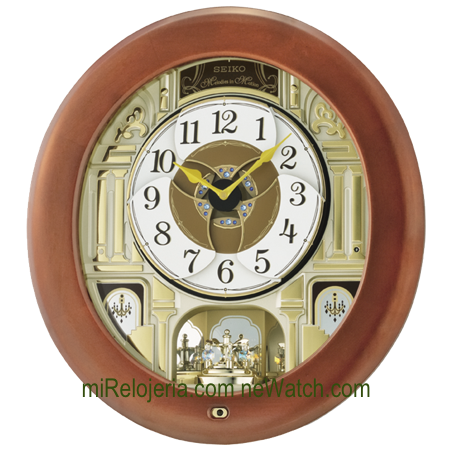  
Melody in Motion clock
Melody in Motion clock from Seiko Clocks. On the hour the clock plays a melody (choice of 18 tunes including 6 Christmas songs)

Melody in Motion clock from Seiko Clocks
On the hour the clock plays a melody (choice of 18 tunes including 6 Christmas songs)
Melody selection A, B & C
Volume control
Demo button
Light sensor disengages all melodies and motion when it becomes dark
One-way rotating pendulum
Wooden case
2 years warranty.
Dimensions:
Wide: 43,5 cm.
Height: 47,3 cm.
Depth: 10,6 cm.
Battery: YES.
Height: 47,3 cm.
Case: Wood.
eKomi Reviews
Sin opiniones de momento
8 other products in the same category: