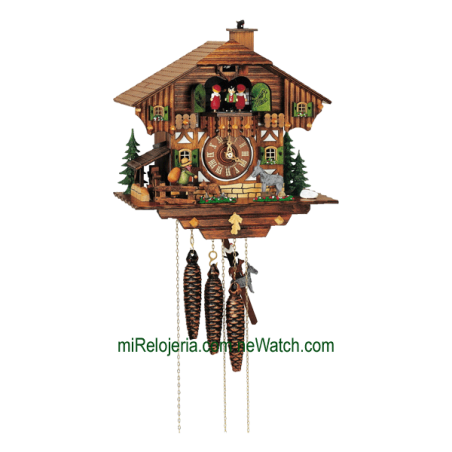  

1 day mechanical movement. 
2 different melodies. 
Movements: Town musicians of Bremen. Donkey, dog, thief and water wheel move at the half and to the full hour. A cat moves out of the chimney. The rooster calls "cuckoo" every half hour. 
Night shut-off. 
Hand crafted. 
Original black forest cuckoo clocks. 
2 years warranty. 
Battery: NO. 
Height: 28 cm. 
Case: Wood.
eKomi Reviews
Sin opiniones de momento
16 other products in the same category: