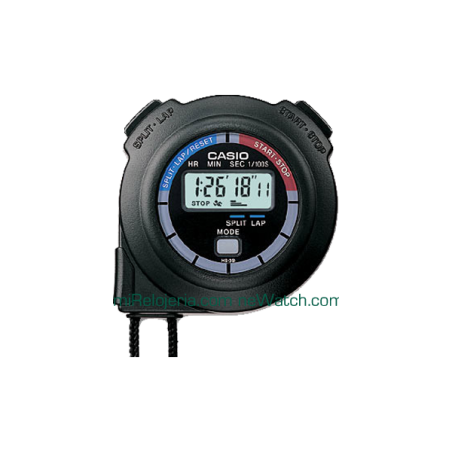  

Stopwatch function - 1/100 sec. - 10 hours 
Elapsed time, split time and final time are measured with 1/100-sec accuracy. The watch can measure times of up to 10 hours.Automatic calendar: Once set, the automatic calendar always displays the correct date.
3 Years - 1 Battery: The battery supplies the watch with sufficient energy for approx. five years.
Resin case
Dimensions: 
Wide: 62,00 mm.
Length: 63,50 mm. 
Height: 17,00 mm. 
Weight: 40,30 g.
Warranty: 2 years.
Stopwatch.
Battery: YES.
Resin case.
Water proof: NO.
eKomi Reviews
Sin opiniones de momento
11 other products in the same category: